Enter::Mautic is a system dedicated to Marketing Automation, i.e., the automatic management of all those activities aimed at corporate Marketing (massive sending of emails, lead and prospect generation, analysis of interactions and results).
Enter::Mautic allows you to efficiently organize the workflow of Marketing activities: nurturing, customer retention, managing communication channels, analyzing lead behavior on social networks, and more.
Enter::Mautic is the Marketing Automation solution installed on a dedicated enterprise server. Unlike cloud services on the market, Enter::Mautic offers you all of its features, with no limits on the number of submissions or leads generated.
Enter::Mautic
The service dedicated to Marketing Automation activities in your company
Contact Tracking
All the tools you need to manage marketing campaigns, analyze visits to landing pages, track their duration, and check the readership of mass mailings.
Marketing Campaigns Management
Create and organize different funnels for automated communications. Set conditions, actions, and consequences analyzing visitor behavior and qualify leads according to scores or interests.
Landing Pages
Create your own Landing Pages with the built-in editor and track the interests or behavior of your contacts within the different Marketing Campaigns organized with Enter::Mautic.
Contact Form
Create and manage your contact forms (or the files that you offer for free to your users) directly within Enter::Mautic. Integrate the forms into your Landing Pages or website and track the information received for each contact.
Geolocation of Leads
Automatically geo-locate the IP addresses of visitors accessing your Landing Pages and track their behavior: visit duration, bounce rate, message reading, email deletion…
Integrations
The Enter::Mautic service is entirely based on Open Source tools and open technologies. This allows you to integrate Enter::Mautic with your CRM/ERP system or leverage its potential for social network tracking.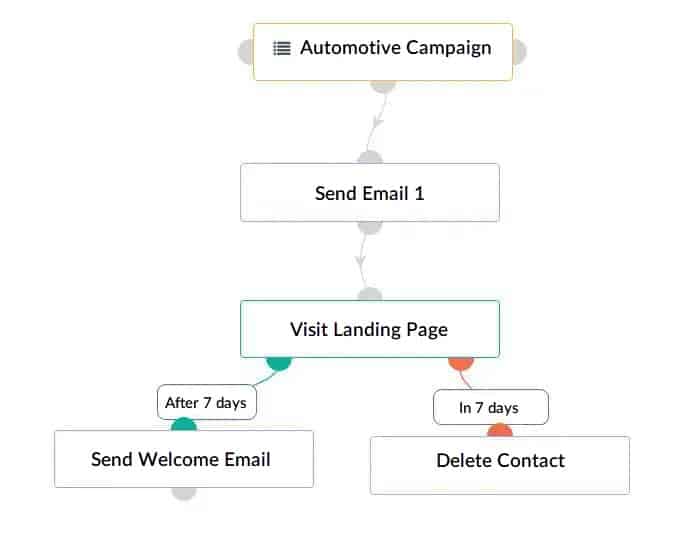 How does it work
Enter::Mautic's built-in tools allow you to design your merketing campaign, analyze performance, and take real-time action to improve performance.
Screenshots
A simple and intuitive interface to focus on your work and not on technical issues
Solution Features
The system is based on the open source Mautic application. A dedicated virtual private server is installed and will be accessed through a Private Cloud service. In other words, the server is dedicated exclusively to your company and will be managed entirely by our staff. The application will then be accessible via Internet from wherever the user is located. For an annual fee, the service includes:
Info Request
Need more informations or would like to find out if our solutions are right for you? Drop us a line! Our team is at your service.